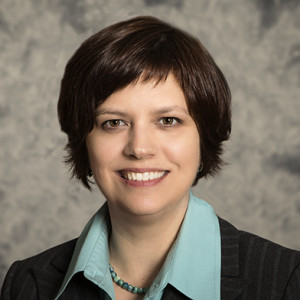 I work as a researcher in the areas of health services research, health economics and outcomes, and health policy. I work at RTI International, an independent, nonprofit institute. I'm in the Social Policy, Health, and Economics Research division.
Click the play button below to listen to a public radio interview with me and an RTI colleague about racial and ethnic disparities in Alzheimer's disease (aired on The Measure of Everyday Life, WNCU, May 2015).
I also hold a voluntary academic appointment as an Instructor in the University of Massachusetts Medical School's Department of Quantitative Health Sciences.
I'm active in the Medical Care section of the American Public Health Association, currently serving as chair of the communications committees and the Health Equity Committee.
I'm also an Editorial Board member for the journal Medical Care and a founding co-editor of The Medical Care Blog.
I was appointed to the Neurology Standing Committee of the National Quality Forum in 2015, for a three-year term, to provide quality measure development expertise and input to The Neurology Project of the National Quality Forum. The Neurology Project identifies and endorses performance measures for accountability and quality improvement that specifically address conditions, treatments, interventions, or procedures relating to neurological conditions, including stroke, epilepsy, multiple sclerosis, dementia and Alzheimer's disease, Parkinson's, traumatic brain injury, and other neurological conditions. The Neurology Committee's primary work is to evaluate quality measures against NQF's standard measure evaluation criteria and make recommendations for endorsement. In 2016, the committee recommended 2 new dementia-related quality measures for endorsement: #2111, Antipsychotic Use in Persons with Dementia, and #2872, Dementia – Cognitive Assessment.
I received my PhD from the Clinical and Population Health Research doctoral program at the University of Massachusetts Medical School in Worcester. Under the direction of my advisor, Arlene Ash, my doctoral dissertation research focused on measuring and predicting emergency department utilization. I also hold a Master of Public Health from UMass Amherst and a Bachelor of Science from Northeastern University.
Expertise
Quality measure development and implementation; racial and ethnic disparities and inequities; risk adjustment; emergency department utilization; patient-centered medical homes; patient experience of care (CAHPS) surveys; care coordination; guideline-concordant care; economics of prevention, screening, and early detection; burden of illness and out-of-pocket expenditures; and person-centered/person-directed care.
Clinical Areas
Oncology; neurology (Alzheimer's/dementia, migraine, neuropathy); nephrology (CKD/ESRD); ophthalmology; and mental health/substance use.